Email Migrations
Seamless Email Migration Services to the Cloud.
Elevate your Business Email Service: On-Prem
to Cloud Migrations & More.
ongoingIT

ongoingIT is a technology-driven IT services company in the San Francisco Bay Area, providing seamless email migrations to help you harness the power of the latest email hosting technologies. Our experienced staff will have your new email system up and running in record time without interrupting your workflow.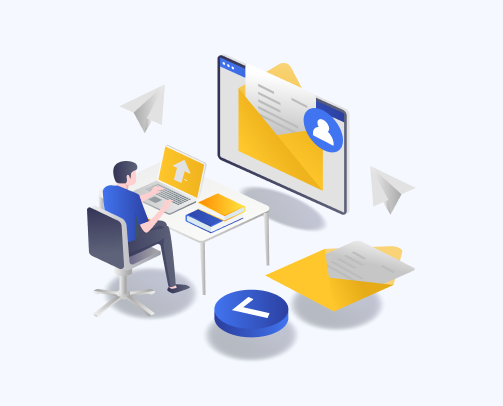 Agile, Scalable Email Migrations
The ongoingIT team, armed with both technical knowledge and hands-on experience, will work with your business to facilitate a smooth upgrade or transition of your email platform.
With refined processes and top-of-the-line tools, no email migration project is too big or too complex for ongoingIT's team of experts.
Is your current email system outdated or unable to keep up with your growing number of employees who expect a system-agnostic and personalized email experience?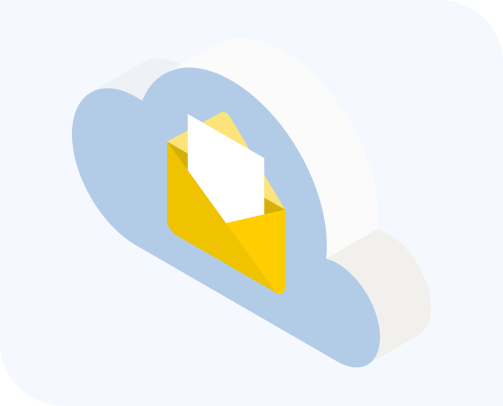 Benefits of Cloud-Based Email
Migrating your email system to modern technologies can significantly impact how your business currently operates, reaping great benefits in the long run. The right system, migrated by experts, can save you time and money with a superior overall user experience.
It's critical that the email migration process is managed by an expert IT team to avoid losing or corrupting critical data with minimal downtime.
You might want to consider migrating your email system if:
You've outgrown your current email provider and want a more robust solution.
Your staff / users are starting to expect certain features on their emails (like personalization) that aren't available with your current email host.
You need more flexibility in email delivery.
You need more accessibility to your email from technology-agnostic devices and multiple locations.
Once you've assessed your email needs and decided your company should use the latest email innovations, you'll want to consult an expert who can recommend the best way forward for your business. This is where ongoingIT comes in.
Email Platforms
We have worked with all major email platforms and can help with every stage of your migration — consulting, planning, design, execution, and maintenance.
Microsoft 365 / Office 365 Email Migrations
Microsoft 365 is a powerful software suite that acts as more than just an email platform. Features include extra security, ample storage space, and customer support, not to mention the ever-useful Office 365 applications (Word, SharePoint, etc.).
Our email migration service to Microsoft 365 involves backing up and transferring your entire IMAP/POP3 email system (accounts, settings, etc.) to your new Microsoft 365 account. Once we install and set up your 365 ecosystems, you can access your email history and send new emails from Outlook. Alternatively, we can connect your 365 email server to different email applications like iCloud, Thunderbird, Gmail, and others.
Google Workspace (G Suite) Email Migrations
Google Workspace (formerly G Suite) is an ideal email platform for businesses for one main reason — it's easy to use. Migration to and from this system is also relatively straightforward.
Whether you have a legacy on-premises email server or another platform like Outlook or Lotus, the ongoingIT team will quickly but carefully transfer your entire email service to your new Google Workspace account. We'll also transfer all your calendar entries, settings, and favorite collaboration tools. It's a truly seamless process.
With your new Google Workspace email service, you can enjoy the familiarity and user-friendliness of your Gmail inbox while maintaining the authority of your custom domain email addresses.
Microsoft Exchange Email Migrations
Are you looking to upgrade your on-site Exchange-powered email server? We will help you upgrade from older versions of Exchange to newer versions — Exchange 2016, Exchange 2019, and beyond. We also handle email migrations to Exchange from IMAP-based email systems, such as Google Workspace, and hosted email services.
Microsoft 365 to Microsoft Exchange: If you want to move from the cloud-based Microsoft 365 email platform, we can transfer all your email to an on-premises Exchange-powered server, with no disruption of the structure (hierarchy) of your current email system.
Kerio Connect Email Migrations
KerioConnect email server software is an all-in-one collaboration tool for your company's subject matter experts, featuring email, calendar, IM, and more.
We can install KerioConnect server software on your on-site email systems or a partner-hosted cloud environment of your choice. Additionally, KerioConnect is compatible with Mac, Windows, and Linux. It also provides full support for Outlook and many other IMAP or POP-compliant email clients. This universal email client support enables you to change the backend of your email system but continue using the interface you know and love.
Our Tried-And-Tested Email Migration Process
With our migration service, we aim to help you access email management solutions that are affordable, flexible, and easy to use. We can securely move data from virtually any on-premises or hosted Exchange/POP3/IMAP email system.
It's critical that the email migration process is managed by an expert IT team to avoid losing or corrupting critical data with minimal downtime.
Our process generally follows these steps:
Step 1

Assessment Of Existing Architecture

We evaluate your current email setup to find and fill any gaps.

Step 2

Design / Planning

Once we understand your needs, we will design a future-proof email management system. 

Step 3

Configuration

We'll then configure your chosen email platform with the new design and your desired settings.

Step 4

Migration / Deployment / Execution

Once we back up all your email data, we will start migrating your email to the new system. Then we deploy it. 

Step 5

Maintenance

We are your partner, so our service continues even after the migration is complete. We stick around to help you acquaint yourself with the new platform and also to handle any errors that come up. As technology progresses, your systems will naturally need upgrades or new integrations - ongoingIT will be there with you every step of the way.
Maximum Security to Protect Vital Information
Naturally, protecting the valuable, confidential information in your email system is likely your top concern when conducting an email migration. You should feel confident that your company data is ironclad secure.
ongoingIT uses the latest technologies and best practices to securely transfer your data. During the planning phase, we'll identify any potential security threats with an eye toward your company's unique operations, such as:

Interface (API) vulnerabilities

Blind spots in the cloud provider's security

Your company's compliance requirements and certifications

Rampant growth

Data loss
We'll implement processes to protect your data during the transfer and beyond, including:
Setting up two-factor authentication (2FA)

Backing up all data using encrypted channels

Enabling global administrators before migrating data

Turning on Unified Audit Log defaults

Deploying service encryption

Installing anti-malware and third-party security solutions to plug gaps

Securing SaaS applications

Monitoring and remediating cloud misconfigurations
With the help of an expert team, migrating your email platform to a modern system may be the most advantageous step you can make toward protecting your company's vital data and information.
ongoingIT — The Email Migration Partner You Can Trust
You are looking for a reliable email migration partner, right?
At ongoingIT, we perform email migration tailored to your needs. No matter the size of your email system, our team of experts will ensure your emails are transferred safely, securely and efficiently, with no loss of information or data.
Contact us today and let ongoingIT take you to the new frontier of email technology.
Bay Area IT Support & Consulting
Our service area includes businesses throughout the SF Bay Area from our headquarters in San Francisco. If your business is looking for IT consultants in the Bay Area, reach out to ongoingIT for a FREE on-site security and network assessment audit.
Cloud Migrations & Solutions
Email Migrations & Solutions