Cloud Migration Consulting
& Services
Comprehensive Consulting, Planning, & Migration
Execution for SMB to Enterprise Cloud Migrations
ongoingIT

Expert Cloud Migration Services
ongoingIT, headquartered in the SF Bay Area, specializes in cloud migration services. From planning, to implementation, to support, we have the expertise to ensure a seamless transition to the cloud.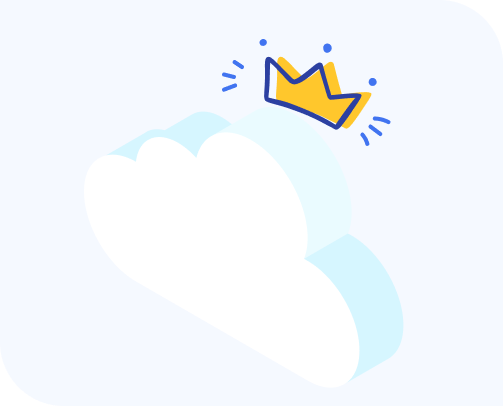 Cloud Adoption – Benefits & Challenges
Just like the cloud, ongoingIT has the flexibility necessary to best serve your business. No matter what cloud platform you're migrating to and from, we have the expertise, skill, and adaptability to match. Whether you're looking for just a consultation, or a full-blown design and implementation, we come equipped for the challenge.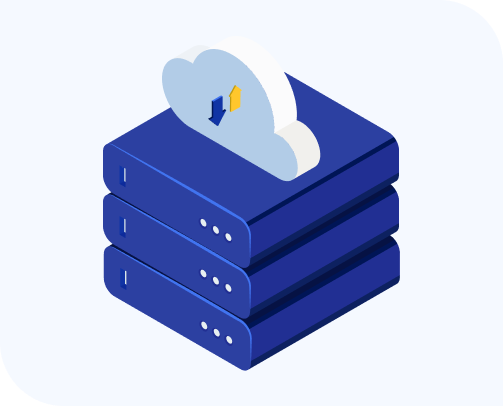 Cloud-Based Platforms
There's no shortage of cloud-based options no matter what service is being migrated to the cloud.  Choosing ongoingIT for your cloud migration means we can act as a source of expert knowledge for your business, so you're never left wondering what your best options are.
With expertise in all popular cloud platforms (Including Microsoft Azure, Amazon Web Services, and the Google Cloud Platform), as well as many specialty cloud solutions, we can help you find the best possible answer for your business operation needs.
Supported Cloud Platforms
Microsoft Azure
One of the largest cloud platforms with the most expansive global presence, Microsoft Azure is a common cloud based solution for a wide variety of businesses. While Azure specializes in hybrid cloud infrastructure, it can also be used for a number of other configurations and services. Azure uses Microsoft's Cloud Defender service, an AI driven security solution that helps defend against new and existing threats.
Amazon Web Services
One of the first major cloud computing services, as well as another contender for the title of "largest cloud platform", Amazon Web Services is the backbone of the modern internet. Offering a variety of services, each with their own impressively complete feature sets, AWS is an excellent choice for almost any business. This platform is intuitive and user friendly ways that other cloud platforms are not. AWS has extensive documentation, as well as a UI that should be easy for new users to navigate.
Google Cloud Platform
Another major contender in the cloud computing world, Google Cloud Platform has no shortage of claims to fame. GCP's open nature allows users to integrate with a variety of different vendors and services, so you can pick the best individual tools for your business. The Google Cloud Platform is also backed up by Google's innovation in the machine learning and AI space, offering rapid advances in technology unavailable elsewhere.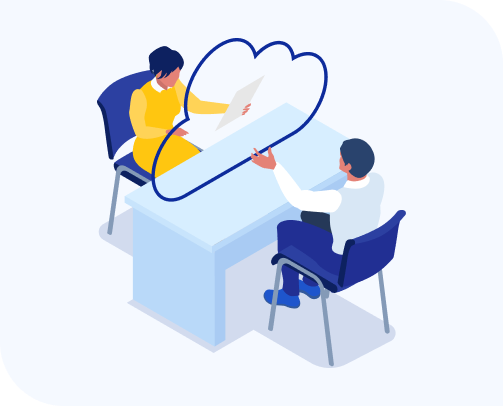 Pathway to the Cloud – Headache-Free
Adoption & Execution
System upgrades are complicated, and cloud migrations are no different. ongoingIT works with you on every step of the cloud migration process; not just giving you the information to make the best choice for your business, but also planning, designing, and implementing your migration. To top it all off, we can also provide ongoing maintenance and support after implementation, so you know your IT operations will be running at their best and most secure.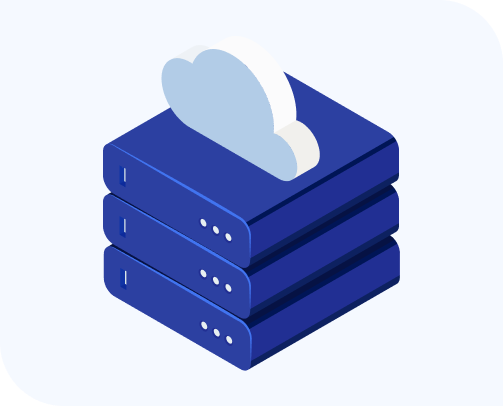 How Cloud Adoption Lead to Success
Cloud based solutions solve a problem large scale businesses have had for years: secure, remote, anytime access with specific user-roles. The cloud offers permanent accessibility, allowing you and your employees the ability to connect from anywhere, with any device, at any time. Meanwhile the scalability of cloud solutions means you're always prepared for future growth, without being locked into expensive hardware.
The versatility of the cloud allows for a faster and more agile way to handle your day to day operations. By using reliable cloud-based technology to accomplish a variety of tasks, you can free up time and energy that would otherwise be put into making more traditional solutions function. This can be especially important in industries with strict legal compliance regulations, as cloud platforms make it far easier to keep pace with changing legislation.
Cloud based solutions also have superior and more streamlined data backup capabilities compared to traditional methods, meaning you're better protected in the event of any data loss or outage. This combination of adaptability and resilience makes cloud solutions an optimal choice for a variety of businesses.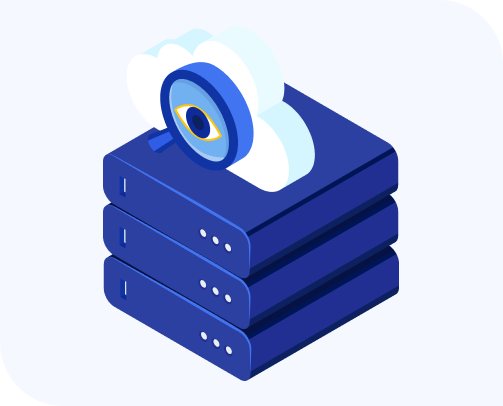 Infrastructure Assessment
Every cloud migration begins with a thorough assessment of your existing infrastructure and workflow. A pre-migration assessment takes into account who will need onboarding post-migration, data migration formats, existing 3rd party integrations, mission-critical configurations, legal compliance restrictions, and identifying the optimal time period to perform the migration while minimizing downtime.
All of these factors go into creating the perfect plan for your migration, so you don't have to worry about any interruptions to your business.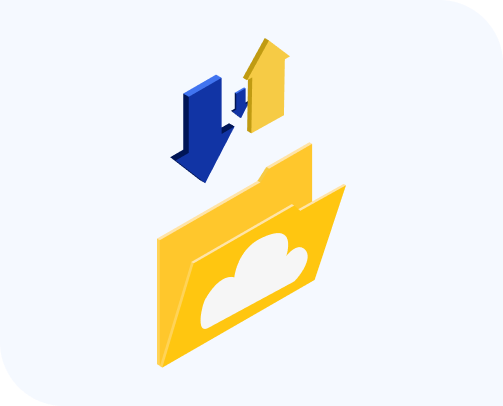 Planning & Design
IT migrations are complicated, especially when they affect critical aspects of your business's infrastructure. Because of what's at stake, a successful cloud migration requires caution and expertise for every individual detail. That includes identifying who your key stakeholders are, estimating expected downtime, and making sure all legal compliance needs are met.
Taking into account the specific needs of your business and industry, as well as the data compiled in the infrastructure assessment, we can put together a cohesive plan for the design and implementation of your migration.
A detailed plan provides the basis for a smooth migration, without unnecessary risk or downtime. By focusing on the best way we can complete your migration without disrupting your business, we can find the optimal means of meeting your goals for any project.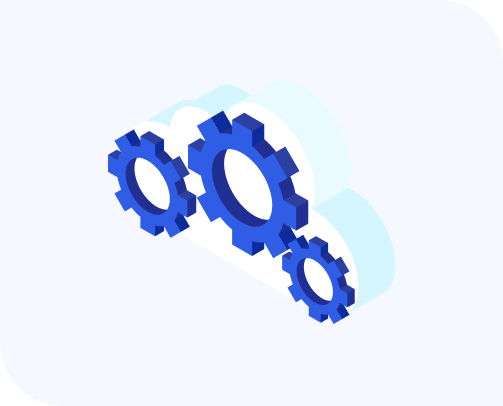 Implementation & Execution
We live in a world where your data is the backbone of your business, and where mistakes can be devastating; so why tolerate anything less than a flawless migration? After years in the field, we've performed countless cloud migrations. That expertise translates to the ideal migration to the cloud, without data loss, extensive downtime, or unexpected issues.
We also understand that no implementation plan works for everyone. ongoingIT offers both on-site and remote migration plans, so we can best meet the needs of your business. While remote migrations may not be viable in every scenario, they can make cloud migrations more convenient than the on-site alternatives, without compromising the quality of service.
Maintenance & Support
No IT operation is complete without post-migration support. Prior to completing your migration, we'll plan out what kind of post-launch support you need. We broadly split support into two categories: Proactive, and Reactive.
Reactive support means you're utilizing ongoingIT for your day to day support needs, using us as a resource for end users to contact for help. Reactive support can also mean having ongoingIT on call for 24/7 emergency support, so you're never alone in the event of a crisis. On the other hand, Proactive support means we'll take care of maintenance, updates, and long term infrastructure assistance, so you're never blindsided by an issue down the line.
Bay Area IT Support & Consulting
Our service area includes businesses throughout the SF Bay Area from our headquarters in San Francisco. If your business is looking for IT consultants in the Bay Area, reach out to ongoingIT for a FREE on-site security and network assessment audit.
Cloud Migrations & Solutions
Email Migrations & Solutions