Comprehensive
Cybersecurity Assessments
The First Step in Strengthening your Business's
Cybersecurity - A Comprehensive Deep Dive into
your IT Systems & Infrastructure.
ongoingIT

ongoingIT is a technology-driven IT services company in the San Francisco Bay Area providing full-service IT services, including cybersecurity assessment audits, management, and recovery. Our experienced technicians can help you identify weaknesses, plug gaps, and monitor your systems on-site or remotely so you can focus on running your business.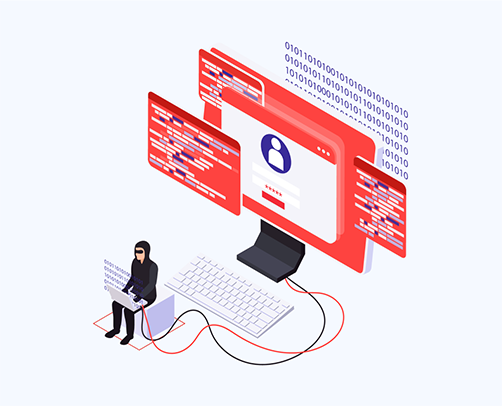 Cybercrooks Work in Nefarious Ways
Some thieves look for easy access to get in and out with as much stuff as they can quickly grab (think of an unlocked car). Others enjoy the challenge of hacking into the most secure sites for a bigger payoff (akin to robbing a high-end jewelry store). And then there are those who find a way to get in and continuously monitor and steal your information for as long as they can (like a spy planting a bug in a phone).
With decades of experience, ongoingIT will conduct a comprehensive assessment of your networking and end-user systems to identify the weaknesses cybercriminals commonly target. We'll also check for vulnerabilities to other types of major business disruptions, such as a power outage or natural disaster.
A complete cybersecurity audit is the first step to getting on the right path to a secured system. Once your security landscape is surveyed, ongoingIT implements the recommendations with your IT team and assists with ongoing, regular servicing and updates.
Recognize Your Cybersecurity Risks
Is your company still using equipment that was popular in Y2K that isn't compliant with today's security demands? With any new client, ongoingIT begins with a high-level discovery of your current tech architecture to see what you're running and how it's working for you.
We'll take a comprehensive look at your:
Physical equipment
Servers and data storage
Software and programs
Business continuity and employee training plans
We'll examine the physical equipment that your employees use, such as:
Computer devices — Desktops, laptops, kiosks, mobile devices, tablets

Are they secure? How easy is it for an unauthorized user to access data? Are employees using their personal devices for work?

Printers and peripherals — Scanners, fax machines, copy machines

Today, a single machine can do all of these things. But how private is your customer information if someone leaves a printout in the copy room?
Sometimes a server room can look like a spaghetti factory.
We'll visit your server rooms to inspect the network and connections:
Switches, routers, appliances, wireless connections

Ensure wiring is clean, effective, and risk-free.

Storage and backup — Direct Attached Storage (DAS), Network Attached Storage (NAS), Storage Area Network (SAN), tape, discs and carts, offsite databases, cloud-based

Is your data storage system able to grow with your business? Is the data encrypted? How easy would it be to recover information if it disappears or something breaks?
We'll review the applications your company relies on to make sure they are updated to the latest, most secure versions:
Operating systems

Is everyone on the same system, using the same versions of programs such as word processing, spreadsheets and design?

Email and instant messaging

How easy can your messages be intercepted or email addresses copied? Do you need more flexibility and modern features? Have you considered migrating your email to the cloud?

Accounting

Do you want to keep all accounting in house, or does your team collaborate from different locations?

Special industry software

How easy is it to replace? Does everyone in the company need access to it?
ongoingIT will then check your disaster recovery and business continuity protocols:
Policies and procedures

Do you have updated policies and procedures in place? How accessible are they? Are they complete?

Employee training

Are your training employees regularly or only at on-boarding? How well do they know what to do when a problem arises? Do they know who to contact?

Ongoing monitoring

Are you regularly testing your systems and your people to ensure everything is working as it should?
Finally, we'll talk with you to find out what your current and future business needs are so we can recommend an IT plan that will allow your business to successfully grow and be more efficient.
We'll set you up for:
Hiring more employees
Adding new office spaces
Remote and hybrid work
Compliance and legal requirements
Expanding to new business areas
Mergers and acquisitions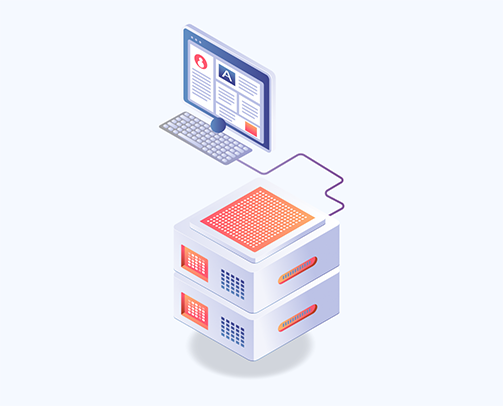 Plugging the Holes
Once we're finished, you'll get a comprehensive assessment report with our recommendations on how to best upgrade and protect your company's digital information systems on an ongoing basis and within your budget.
Cybersecurity solutions may include:
Hardware and software security combinations
A virtual private network (VPN)
Staff cybersecurity education
Cloud, edge, end-user and devices protection
Offsite monitoring of critical business services with a clear service level agreement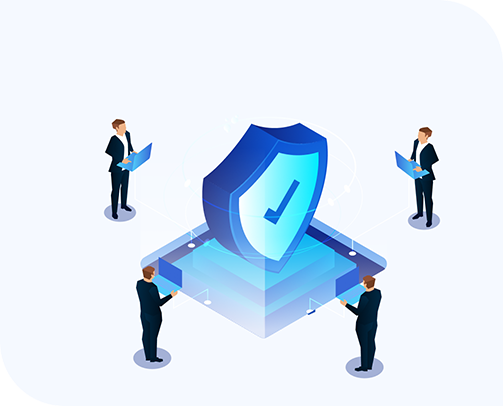 ongoingIT: Your Thorough Cybersecurity Team
Before you can avert and diffuse many cybersecurity threats, it's important to have a clear understanding of your current IT architecture and where the weaknesses lie. You may need simple solutions, or possibly a complete overhaul is best for your business.
For over 20 years, ongoingIT has offered small and medium-sized businesses personalized, proactive solutions to defend infotech systems of any size. With ongoingIT, you'll have an approachable cybersecurity team you can trust so you'll worry less and can concentrate on your business. Your company's IT safety and security is our responsibility.
Contact us today to learn how ongoingIT can assess your technology infrastructure and recommend options to prevent cybercrime and other IT disasters.
Bay Area IT Support & Consulting
Our service area includes businesses throughout the SF Bay Area from our headquarters in San Francisco. If your business is looking for IT consultants in the Bay Area, reach out to ongoingIT for a FREE on-site security and network assessment audit.
Cloud Solutions & Integration
Email Migrations & Solutions