Cybersecurity Consulting Services
Protect your IT Systems from Invasion & Data Loss.
Already Compromised? Expert Recovery is a Click Away.
ongoingIT

ongoingIT
ongoingIT is a technology-driven IT services company in the San Francisco Bay Area providing full-service cybersecurity assessment, management, and recovery. Our experienced technicians can help you identify weaknesses, plug gaps, and monitor your systems on-site or remotely so you can focus on running your business.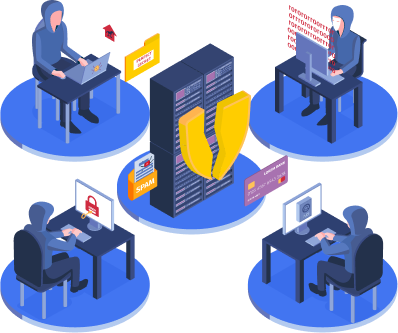 Cybercrime Is Not Science Fiction
In most adventure movies, when an intruder breaks into a building or compound, sirens blare, colored strobe lights flash, and heavily armed guards in hardened uniforms rush to the scene to identify, measure, and stop the threat immediately.
But that's not the case with real-life technology infrastructure. Often, it can take months to learn your systems were hacked and sensitive data was compromised. Or, increasingly, malware will paralyze your networks, and your business, in an instant.
Who at your firm is keeping an eye on cybersecurity risks? Who will come running to stop an intrusion? And who will help clean up the mess afterward so you can get back to business?
For over 20 years, ongoingIT has offered businesses personalized, proactive solutions to defend infotech systems of any size.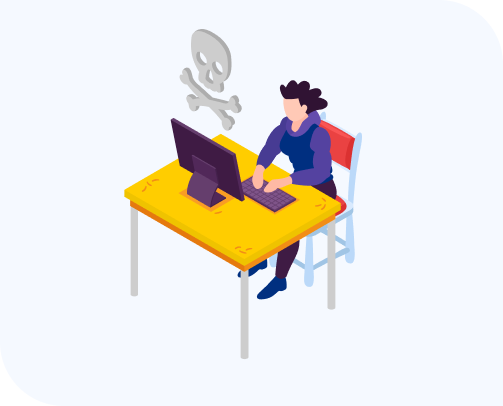 Recognize Your Cybersecurity Risks
Vulnerabilities in your infotech can lie anywhere — on-premises and off-site, technological and human. Do you have?
Old equipment, peripherals
Outdated, misconfigured or missing anti-virus, anti-spyware, firewalls.
Weak security policies
Unmonitored procedures
Old, active user accounts
Infrequent employee training
ongoingIT will conduct a comprehensive cybersecurity assessment of your networking and end-user systems to identify the weaknesses cybercriminals commonly target.
Our cybersecurity checklist and assessment includes a careful examination of:
1

User devices

Desktops, laptops, kiosks, operating systems, mobile devices, tablets

2

Network infrastructure

Switches, routers, appliances, wireless connections

3

Servers and applications

Virtual domain, email, databases, applications

4

Storage and backup

Direct Attached Storage (DAS), Network Attached Storage (NAS), Storage Area Network (SAN), tape, discs and carts, offsite databases, cloud

5

Disaster recovery and business continuity protocols

Policies, procedures and training

6

Printers and peripherals

Scanners, fax machines, copy machines
Armor Your Computer Systems
We'll then work with you to identify, prioritize and implement the best solutions to manage and monitor your company's digital information systems on an ongoing basis, either remotely or on site, whichever you prefer and within your budget.
Cybersecurity solutions may include:
Hardware and software security combinations

 A virtual private network (VPN)

Staff cybersecurity education

Cloud, edge, end-user and devices protection

Offsite monitoring of critical business services with a clear service level agreement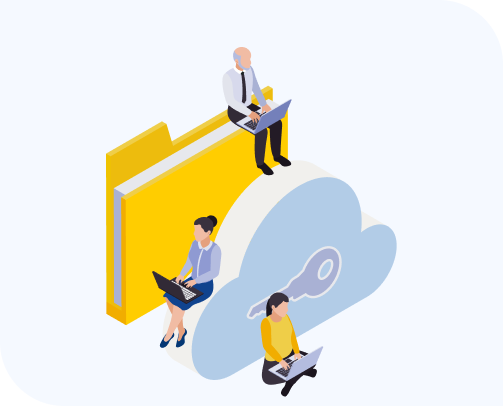 Get Back to Business with Smart Disaster Recovery
When an intrusion does occur, ongoingIT can detect, respond and recover, so you can quickly get back to business. 
With specialized teams in the U.S. and Europe, a certified technician can quickly respond to your questions and solve problems. We proactively work with you to set up protocols and systems beforehand so we can get right to work if disaster strikes.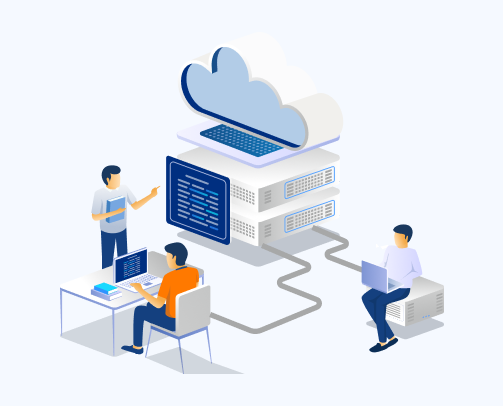 ongoingIT: Seasoned Cybersecurity Team
The risks to your computer infrastructure and data are continuously evolving. But by setting up the proper protocols and technology beforehand, you can avert and diffuse many threats.
With ongoingIT, you'll have an approachable cybersecurity team you can trust so you'll worry less and can concentrate on your business. Your company's IT safety and security is our responsibility.
Contact us today to learn how ongoingIT can protect your company from cybercrime and other IT disasters.
Bay Area IT Support & Consulting
Our service area includes businesses throughout the SF Bay Area from our headquarters in San Francisco. If your business is looking for IT consultants in the Bay Area, reach out to ongoingIT for a FREE on-site security and network assessment audit.
Cloud Solutions & Integration
Email Migrations & Solutions